POV Shipment & Sales from Japan – Local Service
POV Shipment & Sales services from Japan to residents and military servicemen. At JDM Co., Ltd we make complete shipment process, starting from POV transportation to the port and final marine shipment worldwide. We realize many of the foreigners living in Japan are US military affiliated.
As such, we want to give our customer the best service possible. If you are military personnel (active duty, civilian etc) living on base we are able to deliver direct to you! We offer a full range of services for you. Our representative is well versed with base vehicle buying/selling procedures and will be able to assist with all of your needs. We can ship to any base location in Japan (Honshu, Okinawa, Aomori, Kyushu)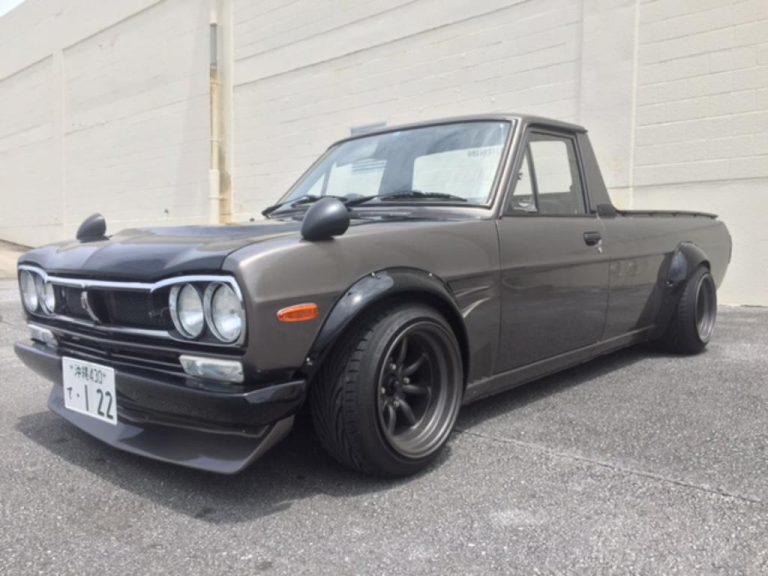 Picking up the hako pick-up from Okinawa military base for USA shipment
POV Sales & Shipment Services
Car ownership while in Japan – We source, purchase and deliver vehicles to your doorstep in Japan. There are three options to buy car locally from JDMCARS.JP.
They are : Japan Used Car Auctions, One-price or from All Japan dealer stock. Based on your requirements we will assist in choosing the right car at the right price. After your registration, you will have access to our recent market price statistics.
When you find a car you want to buy, please contact us to clarify and agree to all terms and requirements. After that, we will provide you with a detailed list of all total fees included. Before deciding to order the car, please review the buying, registration, ownership transfer and shaken requirements for your local area, as they may vary.
Storage and future shipment – If you are staying in Japan for only a short time or want to keep your car stored , we offer both indoor and outdoor storage. As a part of POV shipment & sales, the storage terms and fees will vary. If you wish to ship your vehicle to your home country once it is eligible for import that is a service we are more than happy to provide as well.
Selling your vehicle in the local market – If you already own a vehicle and would like to sell it at more preferable market price, our company also offers auction exhibition services at major auctions in Japan.We will arrange pick up of your vehicle, delivery to auction yard, also to include inspections and documentation of your vehicle will be organized by our staff.
POV shipment to your home-country or next country of residence – We provide one stop POV shipment & sales services. If you are leaving Japan and need to ship POV to your home country or to next overseas assignment. Particularly, we will confirm the best route, local regulation, clearing agent, notify party/consignee.
In details, we will organize the delivery of your vehicle either to our yard or departure port. Our transportation services cover all parts of Japan including Okinawa bases.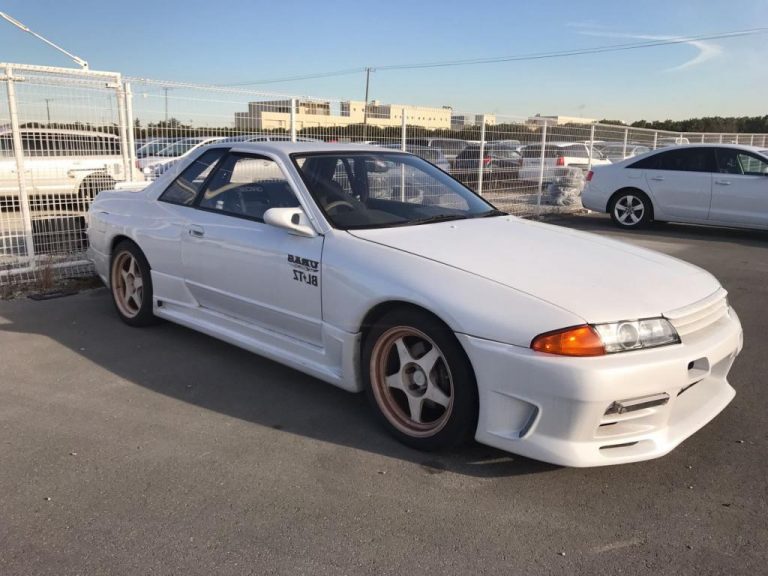 Nissan Skyline GTR Delivery to Japanese Port of Kisarazu. Heading to U.S.A!
JDM Co., Ltd direct car purchase – If you would like to sell your vehicle directly to us, that is also a possibility. Please provide detailed photos , ownership documents copy, any service records and your bank account details so that we can transfer funds to you when a deal is reached. We will handle the pick up and transportation of the car to our facility, as well as ownership transfer paperwork etc.
Reference terms for Japanese Car Registration, Tax, and Transfer of Ownership
List of documents in order to purchase your car.
1. Alien Registration Card or military ID with SOFA orders
2. Personal Seal/Stamp (inkan or hanko)
3. Personal Seal Certificate (inkan shomeisho) requested from your local city office.
4. Parking Space Certificate (shako shomeisho) received from the police station in the same municipality where you received registration card.
5. Valid Driver's License or SOFA license (unten menkyo)
For ownership transfer, you will need all of the above as well as:
1. Deed of Transfer (joutoshoyumeisho)- Japanese Bill of Sale
2. Personal Seal Certificate (inkan shomeisho) of the previous owner
3. Alien Registration Card (or juminhyo if they are Japanese) of the previous owner.
4. Letter of Attorney (ininjo) stamped by the previous owner (if possible)
5. Compulsory Insurance Certificate (jibaiseki hoken-sho) from the previous owner (or, if you apply for it for the first time, then you can only receive it, when the shaken inspection was completed in your name, so apply for shaken inspection first.)
6. Shaken Inspection Certificate (shaken-sho) from the previous owner
7. Proof of Payment of Automobile Tax (jidoushazei noufu shoumeisho) from previous owner (may not be needed)
For more detailed information (in Japanese) please contact your regional Department of Transportation.
委任状 (Ininjo – Letter of Attorney, with a stamp from previous owner)
譲渡証明書 (Joutoshoumeisho – Deed of Transfer )